About a Little White Cat, That Was Completely Black

2+
Claude Aveline / Puppet Theatre Fru-Fru, House of Children and Art / 30 min
Everyone has always been white in the family Whitecat. Mum and dad are white, the grandparents are white, the grand-grandparents, cousins, uncles and aunts ... All of them were white.
Today, the Whitecat family is expecting. A gentle meow can finally be heard from the basket. The Whitecat couple is delighted, and they are looking over the small kittens. Suddenly, they stop in their tracks. Among the small white lumps they see a small black head. This has never happened in the Whitecat family. "It's just like a piece of coal on a snow carpet!"
The performance addresses the youngest audience in a playful and humorous manner about tolerance, understanding difference and mutual respect, accepting diversity and of an open and harmonious society.
Gallery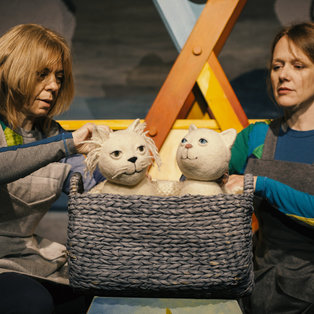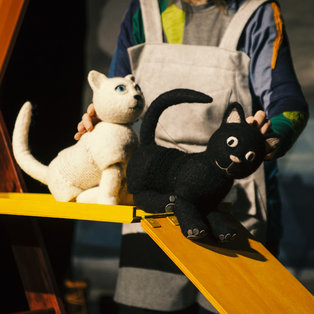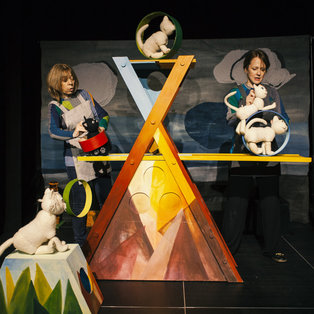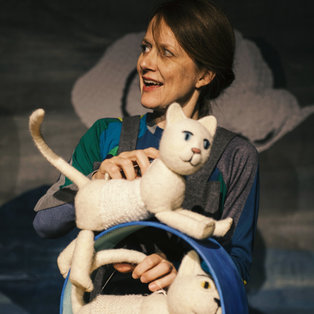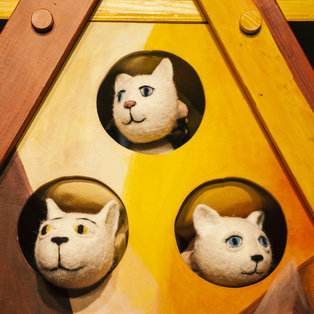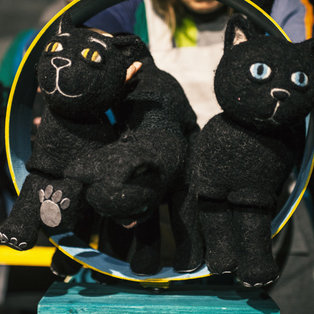 Crew and cast
Authors of the idea and directors Irena Rajh, Katja Povše
Dramaturge Anže Virant
Art designer Veronika Vesel Potočnik
Costume designer Iztok Hrga
Composers Gregor Zemljič, Nina Sardi
Set manufacturer Gorazd Rajh
Puppet designer Marina Hrovatin
Actors Irena Rajh, Katja Povše