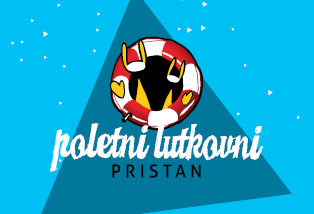 Puppet Theatre Maribor organizes The Summer Puppet Pier, a popular international puppet festival.
The original idea at the Puppet Theatre Maribor under artistic director Tine Varl of bringing the Summer Puppet Pier to life, was to organize a rich and outstanding variety of puppetry events during the summer holidays.
The festival hosted performances from all over the world, including China, Japan, Thailand, the United States, Mexico, Chile, Colombia, Brazil, Iran, Israel, and most European countries, while also hosting a yearly selection of the best Slovenian puppetry performances.
Time-wise, the festival gradually transformed from an all-summer event into the more condensed form it holds today, including Saturdays in August and the event-packed last weekend of the month when most of the festival happenings take place.